Hallo!! I drew some pictures and animated a little for my friends

I should probably charge a leaf for future pictures...... and 5 for an animation like below
Here's Lexii spinning nonstop and for no reason XD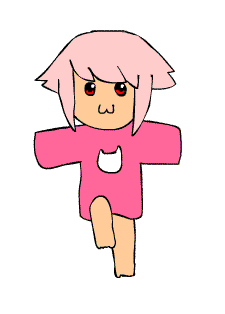 Here's Jess, I drew her because she's just so sweet


And this is smexii Lexii again! She's just fun to draw & we love her!

I guess thats it. Oh wait. Small pic is small.

Thats me before my AMAZING HAIRCUT OF EXTREME FAIL

but yeah. If its ok with the GMs, I'd like to charge for pictures. Because I'm a literal starving artist

.........